Are you
Looking for Growth?
Ask here a free proposal appointment. 4Growth worked fora lot of Dutch retailers and companies from other business sectors. 
Some of 4Growth's clients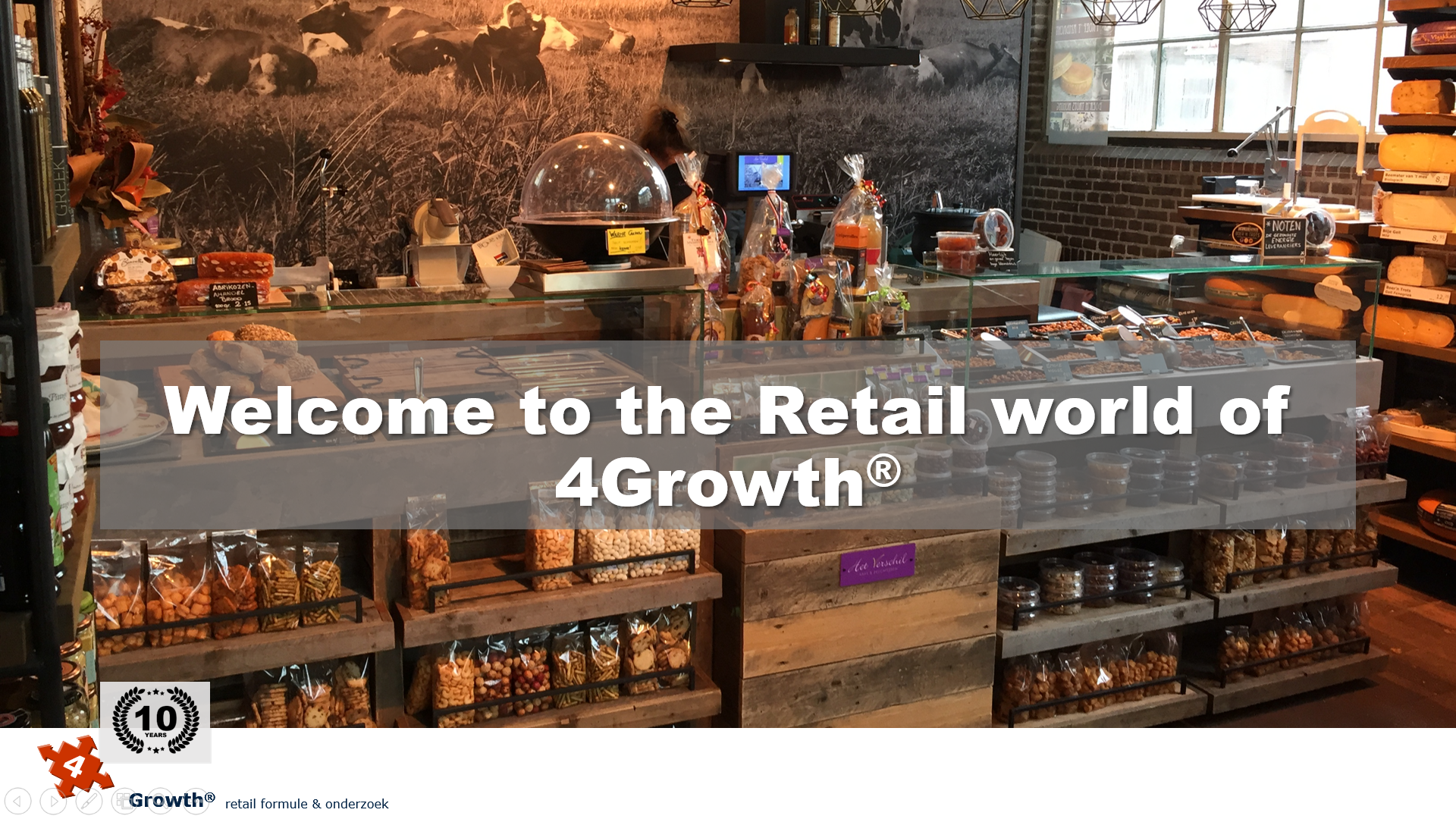 4Growth uses proven marketing and Retail experience and offers the best price-performances by clever projectdesigns and projectmanagement e.g.:
Retail positioningprojects;
Retail branding- and formula development;
Retail pilot evaluation;
Consumerinsights;
ShopSafari's en trendanalysis.
Distinctive by co-operation, this is the key to success
4Growth accomplishes all projects in co-operation with the customer. This proven concept increases the acceptation of the project results, inside and outside the organization. The main goal of 4Growth is to increase the knowlegde and effectiveness of the organization. As soon as the organization can manage the project itself, the job is finished. In consultation with the client, 4Growth often forms multidiscipline expert projectteams.
4Growth has extensive knowledge and experience in vendor selection e.g.: marketresearch, Retail design, telemarketing, advertising, textile company uniform design and production, graphic design, website building and publishing. Of course, until the final results, 4Growth remains responsible for the project.
drs. Inge Oeseburg SMP
adviseur en interim manager
06 30 46 77 20
info@4growth.nl