Are
you
looking
for
growth?
In this time of uncertainty, it's very important to keep a sharp eye on changing stakeholders' behavior. We offer Retail organizations the tools for business growth.
An impression of 4Growth's clients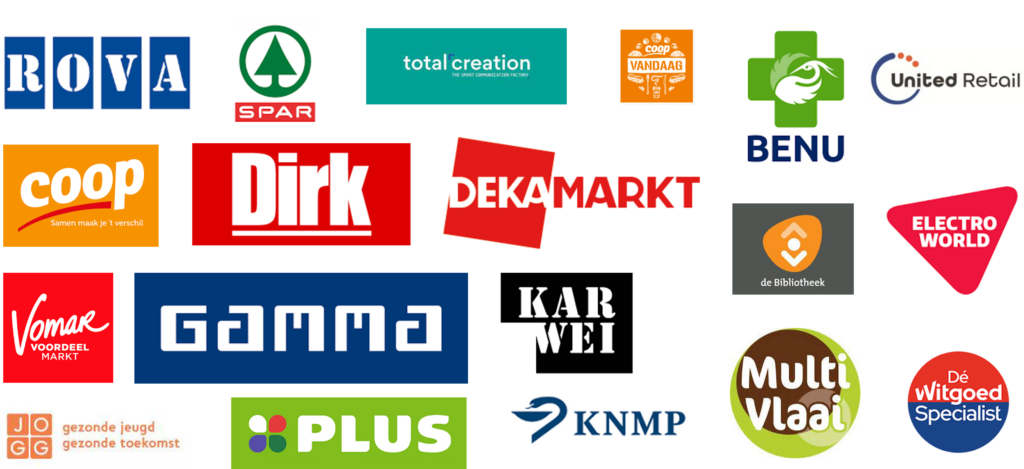 The best price-performance in Retail strategy, marketing and research
4Growth achieves this claim by a lot of experience and a very efficient high qualified network. We believe in high qualified people with experience in the client's branch. The results are effective, smart programs and projects for the best price-performance in the market.
Distinctive co-operation is our key to success
4Growth accomplishes all projects in co-operation with the customer. This proven concept increases the acceptation of the project results, inside and outside the organization. The main goal of 4Growth is to increase the knowledge and effectiveness of the organization. As soon as the organization can manage the project itself, the job is finished. In consultation with the client, 4Growth often forms multidisciplinary expert project-teams.
4Growth has extensive knowledge and experience in vendor selection e.g.: market research, Retail design, advertising, textile company uniform design and production, graphic design, website building and publishing. Of course, until the final results, 4Growth remains responsible for the project.