4Growth is Retail passion
Together with your organization we'll look for new growth opportunities. The approach is always customerfocus with a pragmatic project approach.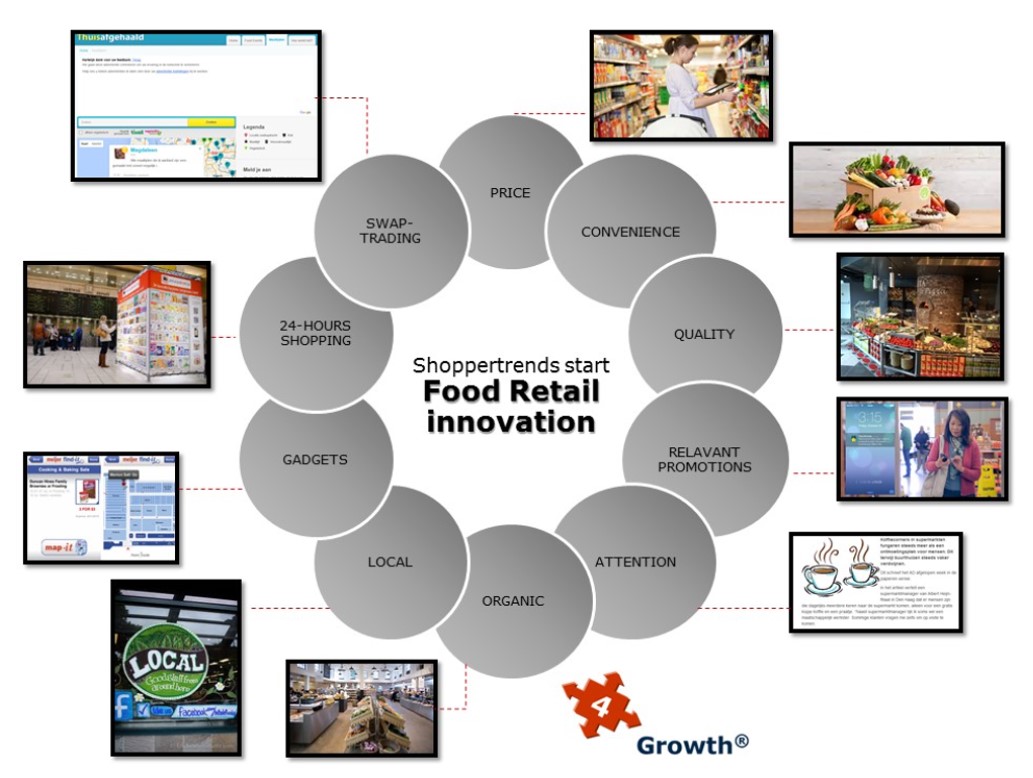 Retail formula development, innovation and marketresearch:
Retail Internal Branding and culture change;
Retail formula development and Retail co-creation;
Store layout concepts;
ShopSafari's, Retail research and shopper insights research;
Online (consumer) panels;
Retail trendwatching;
Market and competition research;
Growth and positionering strategies;
Shopper and targetgroup profiles;
Retail and trade management:
Retail formula management;
Retail formula store control and commercial and financial monitoring;
Trade marketing;
Sales plans and account management;
Communication and promotion plans;
Retail social media tactics.
Operational implementation and interim management:
Project management (development and realization);
Corporate Fashion projects: development, procurement tender, roll out;
ShoopingSafari's for professionals;
InternalBranding culture trainingprograms;
Interim Management.
There is no standaard projectapproach. At the beginning, 4Growth will always carefully discuss the project startup with you as client.
drs. Inge Oeseburg SMP
adviseur en interim manager
06 30 46 77 20
info@4growth.nl