Three assumptions for successful Retail formula management
donderdag 07 september, 2023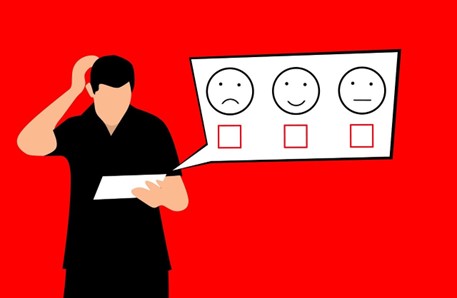 One: Customer-centric approach in Retail formula management
This may seem obvious, but in both online and physical stores, retail processes such as logistics and automation can often obscure the presence of the customer.
Two: Continuous pursuit of customer differentiation in formula management
For this, it's essential that retail formulas have a deep understanding of their own positioning and that of their competitors in the eyes of the customer. Periodic image research is an effective tool for this purpose. At the heart of these measurements are the brand values of the retail formula itself. The differentiation and importance of these brand values to the target audience determine success. Within the retail sector, a relevant pricing strategy also always takes center stage. To maintain focus, it is my experience to choose a maximum of four brand values that are already present in or closely aligned with the organization's DNA. Subsequently, the challenge is to consistently implement these brand values throughout every aspect of the formula organization. The customer should experience the same feeling everywhere, whether it's through employee interaction in the omnichannel store, all communication materials, or the product assortment.
Three: Online and physical are one
In 2023, there is no longer any distinction between the physical store and the online shop in the eyes of the customer. Omnichannel means that the customer can switch from online to offline and vice versa at any point in the funnel. Therefore, they must also experience the same brand feeling at any given moment, whether they are on the line with a helpdesk representative, chatting via the web-shop, or visiting a physical store. A retail formula provides a consistent experience everywhere. Of course, online can have a broader product assortment than the physical store, while the physical store can provide a better opportunity for customers to touch, smell, and see products. The retail formula in 2023 guides its customers through the omnichannel store where the experience is most optimal for each customer at that moment.
So, it's all about the customer experience in the omnichannel store. In many retail organizations, you still see that the product assortment takes precedence within the formula. I believe that the formula director should have the helicopter view of the entire formula and ensure that the formula disciplines work together to solve the formula puzzle. The future of retail requires rapid adaptations, a continuous process of pilots, and retaining successful experiments while letting go of less optimal innovations. This only fits a responsive, flat retail formula organization, as outlined in the above diagram: a retail formula management team consisting of a formula director, employee and management manager, communication manager, assortment manager, and (real-time) control and development manager.